String Tags (Hang Tags, Clothing Tags, Merchandise Tags)
Atlanta, GA Supplier of Custom-Printed Tags
Custom printed string tags attract shoppers' attention. Promote your business, your brand and your products with full-color hang tags at affordable prices.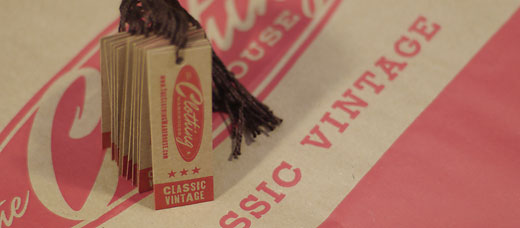 Choose from many paper stocks and sizes, with printing on one or both sides. For retail products and merchandising, hang tags are a great branding opportunity and an excellent way to build your company's name recognition with consumers. Tags are a timeless classic of successful retail businesses across the U.S.
Perforated Hang/String Tags
String tags can be perforated with the removable section used as a proof of purchase, coupon or even game piece!
Markets
Custom-printed tags are ideal for almost any retail business, including toy stores, book stores, gift shops, electronic stores, appliance stores, hardware stores, motorcycle showrooms and new car dealerships.